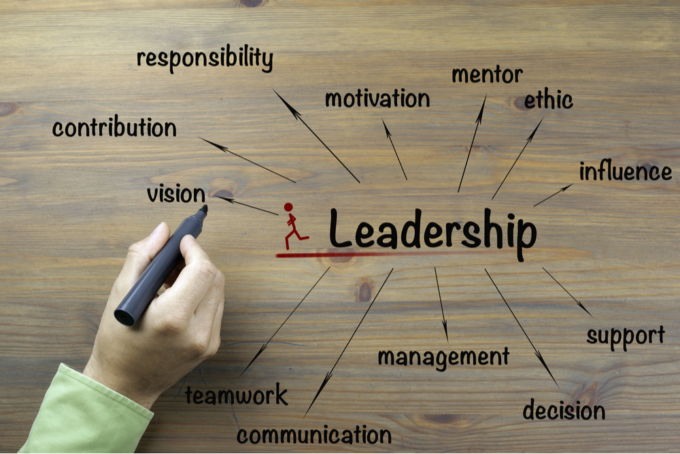 22 Nov

Understanding The Role of Leadership in Project Management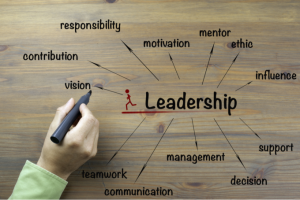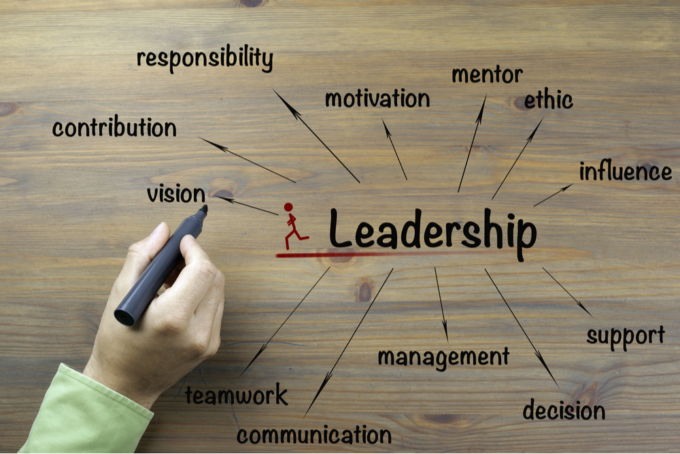 Know The Way
Go The Way
Show The Way
Today, project management has become an integral part of modern business operations. Organizations are increasingly relying on project management to monitor and evaluate projects, and to ensure that they comply with their objectives. Project management involves a range of complex processes, which include planning, organizing, managing, controlling, budgeting, monitoring, testing, and implementing projects.
The efficient handling of various organizational resources, such as staff, equipment, materials, supplies, computers, and information technology (IT), also comes under the purview of project management.
Project management can be both challenging and rewarding. Want to know the key elements of project management, why organizations require project management, and the skills you need to become a successful project manager – we have all the answers here!
Why Do Organizations Require Project Management Professionals?


Project management is crucial for keeping projects on schedule and on budget. Here are some of the most fundamental reasons organizations need project management professionals:
Planning, scheduling, monitoring, and coordination of project activities
Establishing and maintaining an effective channel of communication with stakeholders
Ensuring that all stakeholders understand what needs to be done
Making sure that projects conform to business goals
What Are the Roles and Responsibilities of a Project Manager?
Project managers are responsible for building, maintaining, and managing projects. They decide which projects to work on, when to start and finish the project, who to hire, how to manage the project budget, and when to release the finished product.
The project manager, a primary point of contact for all stakeholders, manages the day-to-day operations of a project. Besides detecting and resolving issues to help solve problems that arise, some other key roles of the project manager include:
Identifying the project goals and objectives
Establishing the project scope
Determining how much time to spend on each project
Prioritizing the most important tasks
Estimating the scope of work and the amount of resources required for it
Evaluating strategies and improving them
Ensuring that each developer has access to resources and tools needed by them
Setting up deadlines for completing tasks
Working with developers to write documentation and code reviews
Developing and maintaining documentation for the software
Managing project schedules, resources, and budget
Conducting meetings and reviewing progress
The Must-Have Skills That Every Project Manager Needs
Project management skills are indispensable for successful project execution from beginning to end. Strengthening your project management skills is vital, as excellent project management skills can not only have a positive impact on your assignments, but they can also help you quickly climb up the career ladder. Here is a shortlist of the must-have project manager skills:
Communication
Project managers must have solid communication skills to convey messages and reports, deliver presentations, and share visions, ideas, and goals with all project stakeholders.
Negotiation
Successful project managers demonstrate excellent negotiation skills when dealing with customers, suppliers and other relevant parties. They also use their negotiation skills to manage conflicts and ensure that everyone achieves their project goals.
Risk Management
There are risks involved in every project. For this reason, project managers must have the expertise to implement risk mitigation strategies. They should have the ability to use enterprise-grade risk management tools that allow for effective analysis of potential risks.
Team Management
Project managers must be proficient team management professionals, with respect to the delegation of responsibilities, conflict resolution, performance evaluation, and motivating members to facilitate progress and improvements.
Budget Management
Creating viable project budgets is one of the key responsibilities of project managers. They need the right skills to generate spreadsheets, track costs throughout the project lifetime, and identify areas where costs are exceeding.
Problem-Solving
The ability to solve complex problems is a hallmark of every successful project manager. Expert project management professionals are quick to identify problems and offer systematic approaches to solve them.
Reporting
Project managers should be competent in preparing first-class project reports for evaluation. Reporting skills are essential for coordination with management, team members, and clients. This helps set clear goals, expectations, and outcomes.
Importance of Leadership in Project Management
The role of leadership in project management encompasses a wide range of activities, including effective planning, task coordination, overseeing projects, inspiring team members, and making decisions vital to setting up a plan of action for project implementation.
Leadership in project management is crucial to ensuring success. Besides boosting team confidence and heightening efficiency, other key project manager leadership skills include:
Interpersonal Skills
Project leaders need interpersonal skills, such as questioning, listening, and speaking skills, to initiate effective and persuasive interactions with team members.
Ace project management professionals agree that projects are most likely to fail if project managers do not have strong interpersonal skills. Since much of your work as a project manager will require you to communicate with stakeholders, you must develop exceptional interpersonal skills to lead from the front.
Generating Enthusiasm and Maintaining a Positive Attitude
Uplifting the energy of team members, and projecting an optimistic attitude, even in times of crisis, are the most important project manager leadership skills. Project management and leadership is all about giving teams the confidence that no matter how critical a problem is, there will surely be a solution.
Honesty
Project manager leadership skills should embrace honesty when it comes to setting ethical guidelines and promoting transparency in communication.
Honesty and integrity are two essential characteristics of leadership in project management that project managers should adopt to boost trust among clients, members, management, and other stakeholders.
Decision-Making
It is the project manager who gives the last word on necessary actions to streamline processes and fix problems. Therefore, the project manager's ability to make informed decisions is a key role of leadership in project management.
Decision-making is one of the critical project manager leadership skills that have a direct impact on the outcome of a project. All aspiring project management professionals should master decision-making skills to succeed in their careers.
Article written by Nikita Duggal November 11 2021
https://www.simplilearn.com/role-of-leadership-in-project-management-article