PROJECT MANAGEMENT CONSULTING & TRAINING
Lead. Achieve. Succeed. 
PM360 Consulting has consulted and delivered projects across a variety of industry sectors – While project management methods and frameworks have matured over time, the demands have increased and so too has project failure rates, estimated by industry experts across all industry sectors to now be at 70% (PWC, KPMG, CISCO, GARTNER,4PM).
Which of the Top 9 Project Challenges do you Face?
1.Poor Communications
2.Disengaged Stakeholders
3.Establish the Goal of the Project
4.Scope Creep
5.Poor C-Suite Executive Sponsorship
6.Conflicting Priorities 
7.Unrealistic Deadlines
8.Insufficent Resources
9.Inadequate Risk Management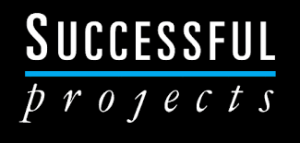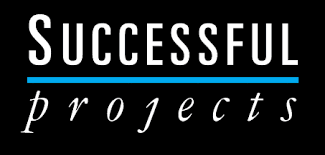 PM360 Consulting flagship course teaches a project management method known as "Ten Steps to a Successful Project"- Ten Steps ®. The ten step method is based on over 30 years of research on the best practices of successful projects as against the poor practices of failed projects.
This workshop teaches many techniques that will save you time, effort, resources and money on projects. The course has been taught to thousands of people and the method it describes used on thousands of projects across a cross-section of industries.
The key differentiator in PM360 Consulting Project Management Workshop is that attendees use their own projects as case studies. Thus the course is tailored to each individual attending it and learning everything you need to know to run any project successfully – using the most innovative learning and development practices.
Learning Objectives
Building a real plan for their project

Solving real-life problems that apply to them today on their projects

Doing "real work"

Projects done as quickly and as cheaply as possible

Visibility by senior management executives into the status of projects as they are executed

Much more predictability in terms of project delivery dates and budgets

Build a track record of consistent project delivery

How to use the plan as instrumentation to drive the project

How to correctly assess the status of the project

How to do truthful, accurate and useful status reporting

The project manager's Daily and Weekly routines

How to do audits/ post-mortems/reviews at the conclusion of projects

How to assess any project using the Probability of Success Indicator (PSI)

How to run multiple projects
Workshops
SCOPING & PLANNING A PROJECT IN A DAY
Instead of the traditional approach to scoping and planning a project – through endless meetings – brainstorming sessions – workshops – review cycles – waiting time on sign off by key stakeholders. Alternatively, we can concentrate all those activities into a one-day focused workshop. The big idea here is that it's possible to complete projects much more quickly than we do at the moment. By treating each project day as being precious and irreplaceable and you get far more productivity from that day – at the same time avoiding working long hours, burnout and death march projects.
CSUITE INNOVATION PROJECT MANAGEMENT
If continuous and sustainable innovation is to occur, then innovation leadership and project management must be married together and with a clear understanding of each other's roles. Innovation defines what we would like to do and project management determines if it can be done. The marriage also may require that both parties learn new skills and create a corporate culture that supports idea management practices (Harold Kerzner 2019). Executives and project managers have to show leadership in bringing together all the disparate aspects of theory, reality, vision, process, finances, adding value and politics to create successful outcomes.
RISK MANAGEMENT, PROJECT CONTROLS & ESTIMATING
Every project is important, and every project has risk. Every hour and every euro are the keys to each successful project. Making good decisions that take account of real-world uncertainties can provide a margin of safety and profit. Failing to identify or predict the risks on projects can make or break any company. A project risk analysis and management plan can help avoid any serious issues that manifest on your projects. The PSI is a measurement technique you can take at any point in a project's lifecycle, and it tells you how likely or not the project is to succeed.  Experience shows that projects are successful when the same nine things are closely observed – the project goal, the project plan (change control, proper estimates, duration and effort) the leader, the availability of people, the opportunity, the risk, the management style of the project manager, the way the project is tracked and reported.
EXECUTIVE PROJECT LEADERSHIP
Turn your organizations project management capabilities into a competitive advantage. Whether you are in charge of a team, a department or at enterprise, leadership level, leadership skills are absolutely essential. to sustaining profitable business change. Executive Project Leadership calls for clear communication about goals, responsibility, performance, change management, strategic thinking, expectations and feedback. Our project leadership training offers training for all levels of experience from the aspiring leader to the executive at the c-suite level.
The ROI for investing in training your employees has multiple streams of return.
​We ensure that participants are learning knowledge,techniques,tools and skills necessary to have an impact on the business, specifically around:
▪ Delivery of projects
▪ Adherence to budgets
▪ Increased efficiencies
Frequently Asked Questions
What does PM360 Consulting specializes on?
PM360 Consulting is a company which specialises in Project, Programme & Portfolio Management (P3) solutions and this is widely recognised as one of the pre-eminent business skills of the 21st century.
What is the "Structured Project Management" method – Ten Steps ®?
It is our Project Management method. Ten Steps ® is based on 30 years of research on the best practices of successful projects as against the poor practices of failed projects.
What is the primary benefit of the Strucutred Project Management?
When applied to projects – applying different elements of the product set depending on the circumstances – the product set ensures – guarantees the success of the project.
What are the secondary benefits of the Structured Project Management – Ten Steps ®?
It is simple to learn and easy to use • It is applicable to any industry sector and has been used around the world • More successful projects = more happy clients = more business
Please contact us today for a free consultation and any member of our staff will be more than happy to take your call.