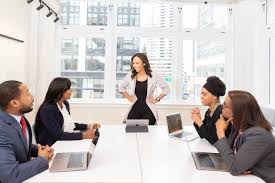 05 Aug

Want to increase Project Success? Coach your Executive to be an effective Project Sponsor

Want to increase Project Success? Coach your Executive to be an effective Project Sponsor.
Some years ago I was managing a global transformation project for a large bank. The entire project team was afraid of the project sponsor, a guy called Matthias.
He occasionally participated in our regular project updates, he felt he didn't need to know the details of the project, he was the guy with the #vision. He was authoritarian, always looking for mistakes and blaming others. And, of course, Matthias was never wrong and didn't know what was expected from him as a project sponsor. It was a painful project that didn't meet its goals, nobody enjoyed it, and we were all glad when it was over.
You are probably familiar with similar projects, right?
Having a bad and untrained sponsor in a project frequently leads to an unhappy team and almost certain project failure

.
In my experience, I've seen that having an effective sponsor contributes at least 30%, if not more, to a project's success.Yet, according to recent research carried out jointly with Harvard Business Review, only 13% of executives had received specific training on how to become successful project sponsors.
A great example
Examples of poor project sponsorship are everywhere and in most failed projects, but there are also great examples of incredible project sponsorship.
My favorite example is when Steve Jobs launched Project Purple to develop the first iPhone in 2004. As the project sponsor, he spent up to two days per week supporting, challenging, contributing, and steering the project.
It was Apple's most strategic project, so it's normal that the CEO was spending a large amount of time on it, right?
But, when was the last time you saw your CEO in any of your project steering committees?
Dare to coach your Project Sponsor
My recommendation is that you meet the project sponsor to tell her/him the importance of the role and explain her/him key responsibilities as soon as you start the project. In this initial meeting, I always discuss the importance of being available to regularly discuss the progress of the project. To show her/his commitment to the project, I ask to have 30 minutes meeting every two weeks (same weekday and time to create a little habit in her/his head), which I use to give an update and remind her/him of the duties of the role.
I find it critical to have this coaching session and lockdown of regular meetings from the beginning of the project and before the executives move on with their busy schedules. It has proven to be a great game change when dealing with project sponsors.
Curious to hear about your experience with project sponsors. Any amazing or terrible stories? And advice you want to share?
Let me know your views also through this brief LinkedIn poll.
Thanks for reading and for sharing.
Keep well and hasta la vista!
Articile written by Antonio Nieto-Rodriguez 5th august 2021
https://www.linkedin.com/pulse/4-want-increase-project-success-coach-your-sponsor-nieto-rodriguez/