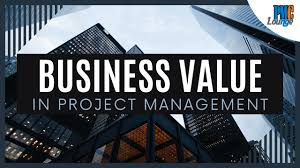 22 Feb

Value of Project Management to Business

The value of effective project management comes from having standardized processes and comprehensive systems which ensure that goals and objectives are successfully met for the benefit of the organisation.In increasingly uncertain and turbulent business environments, having a compelling project strategy is vital for success.Strategy informs the objectives which are essential to realizing that success. Projects are an essential tool for delivering upon your strategic objectives and only add value when they are informed by and aligned to strategy. Without effective implementation or execution, project strategy will render little or no value.
This is where PM360 Consulting come in with a range of solutions.
Approximately 70% of organizations today, face notable challenges in bridging the gaps between their project strategy and its implementation.Less than 30% of all projects on average, are successfully completed on time and within budget, due largely in part to ineffective planning, resource utilization, leadership and communications.