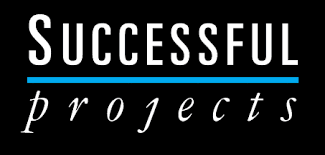 30 May

Successful Projects in the World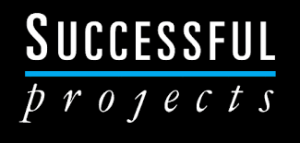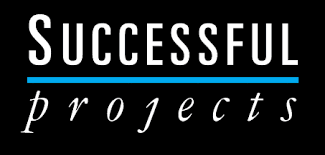 OUR SOLUTIONS – YOUR PEOPLE – SUCCESSFUL PROJECTS
The  "Structured Project Management" method is based on  over 25 years of reserach on the best practices of successful projects as against the poor practices of failed projects.
Building a real plan for your project
Examining your project specific challenges and solutions to them
Clearly defined deliverables and success metrics
Current best practices in managing projects
Much more predictability in terms of project delivery dates and budgets
Projects completed as quickly and as cheaply as possible
Ten Steps to a Successful Project
Plan the Project
1.Figure out the Project Goal
2.Make a list of all Jobs
3.There must be One Leader
4.Resources – Assign People to Jobs
5.(a) Have a Safety Margin
Contingency
Risk Management
5.(b) Set the Stakeholders Expectations
Execute the Plan
6.Use an appropriate Leadership Style
7.Knows what's going on (Tracking the Plan)
8.Tell people what's going on (Reporting)
9.Repeat steps 1 to 8
10.Do a post mortem (Lessons Learnt)
Article written by Padraig Friel PM360Consulting
30th May 2021
10 Tips in Managing Successful Projects
Experts share the best project management tips to help every project manager cope up with the challenges that go with any project. These 10 tips can greatly help the project leader in managing successful projects:
1. Pin down project details
Ensure that your project is based on a solid foundation and fully supported by its key stakeholders. Make sure that you create a plan that outlines everything that the team needs to know such as their roles and responsibilities as well as the regular milestones. It is important that the goals and their key elements are closely aligned.
2. Prepare your team
A strong plan needs an effective team. Once you have assembled your team, organize the available resources and integrate their individual skills and personalities. Their talents and skills should be aligned with the project's needs. Ensure clarity about their tasks so that they will be efficient in doing them.
3. Set realistic expectations
Establish measurable criteria for success. For endeavors that are long term, there must be milestones to determine if everybody is staying on track and ensuring that they don't stray away from the project's goals.
4. Embrace the roles of a project leader
Managing a project team is not only about assigning tasks and noting down project details. It is also about cultivating good and positive team dynamics. Inspire your team to success.
5. Practice effective time management
Among the keys to managing successful projects is to manage your time wisely. Create a to-do list to focus yourself on the achievement of objectives. Define critical project milestones and perform a real evaluation at the end of each phase.
6. Keep the communication lines open
Listen and engage with your team members. Be a team player and optimize your members' expertise. Check on the tools you need such as a collaborative project management software. Effective project management entails learning about the people who are essential in the success of the project.
7. Maintain pertinent documentation
Starting from the initiation until the milestones and going toward the end of the project, always keep relevant documents that ensure your project team has covered the expectations and deliverables.
8. Manage project risks
Successful project management entails risk management. Foreseeing imminent risk is important so that corrective action can be taken. Identify project risks at the start of the project and control them before they get out of hand.
9. Manage scope creep
One of the best project management best practices is avoiding scope creep. These are the new elements added to an approved project but without consideration in terms of budget increase.
10. Evaluate the project when complete
Evaluating the project management process can help assess the overall performance so that the team learns from it in the next venture.
https://www.nutcache.com/blog/10-tips-managing-successful-projects/
5 Real-World Successful Project Management Examples
Article written by Leyna O'Quinn 2018
www.planview.com/blog 
Five of the Biggest Projects in the World
Project management can help increase project success by using strategies, techniques, methodologies and resources to guide project design and execution. It can also enable the systematic completion of work within budget and scope parameters by minimizing risk and by meeting or exceeding the expectations of stakeholders.
Project management can be used to complete small or large-scale jobs, ranging from building skyscrapers to transit systems. Here's a look at the five biggest projects in the world, including their progress or completion time and building specifics.
Sky City 1000
This architectural project was first proposed in 1989 as a giant skyscraper in the city of Tokyo. The 1,000-meter-tall structure, which has yet to be built by Takenaka Construction Co. Ltd., is envisioned as an architectural marvel with 14 aerial bases, called Space Plateaus, stacked on top of each other. Each Space Plateau will be designed to house commercial offices, public amenities like movie theaters and community needs such as classrooms. The current plan calls for 35,000 people to live full time in the building with another 100,000 people working there.
New York Subway System
Since its opening in 1904, the New York Subway System has grown to be one of the world's largest and most diverse transit systems. In the early 20th century, a five-cent fare could take passengers from City Hall to 145th Street and Broadway. Today, a 30-day unlimited travel card typically costs $112 and allows passengers to ride across 656 miles of track. The system runs underground (277 stations) and elevated (155) and incorporates a maze of bridges (68) and underwater tunnels (14). It operates via an extensive network of 11,450 signals, relays (250,000) and switches (2,637) and uses 1.8 billion kilowatt hours of electricity annually – roughly what it would take to light up the City of Buffalo for a whole year.
The Big Dig
Referred to as, "America's most ambitious public works project," The Big Dig was a 19-year highway project, largely completed in early 2006. It was designed to relieve traffic congestion and enhance mobility in the Boston area. Apropos to its name, the project required the excavation of approximately 16 million cubic yards of dirt in order to build 161 lanes of highway, half in tunnels, in a 7.5 mile corridor.
Removing that much dirt (which could fill a stadium to the rim 16 times) took more than 541,000 truckloads, much of which went to landfills. While dirt was being removed, concrete was placed – over 3.8 million cubic yards of it, or enough to build a sidewalk three feet wide and four inches thick that would run between Boston to San Francisco three times.
Three Gorges Dam
China embarked on the largest water conservation project in the world with its hydroelectric Three Gorges Dam, which spans the Yangtze River. The project entailed the removal of 102.59 million cubic meters of stone and earth and mixing and pouring 27.15 million cubic meters of cement. Structurally, it involved the erection of 281,000 tons of metal structures.
Some 354,000 tons of reinforcing bars were made and erected, along with 231 square meters of leak-proof concrete walls. In addition to serving as a power source, the dam was also intended to increase the Yangtze River's shipping capacity and reduce the frequency of flooding, with its flood storage capacity of 22 cubic kilometers.
International Space Station
The International Space Station serves as both an orbiting laboratory and a port for various spacecraft. In addition, more than 200 astronauts from around the world have visited this galactic destination since it was launched in 2000.
Spanning the area of a United States football field, its module length is 167.3 feet, truss length 357.5 feet, solar array length 239.4 feet, and its mass is approximately 925,000 pounds. The station's habitable volume is 13,696 cubic feet and its pressurized volume is 32,333 cubic feet (equal to a Boeing 747).
Article written  on https://www.villanovau.com/resources/project-management
19th March 2020