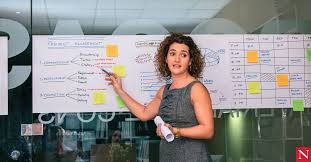 18 May

SCOPING & PLANNING A PROJECT IN A DAY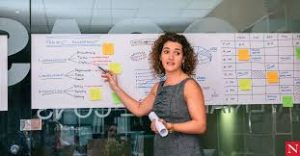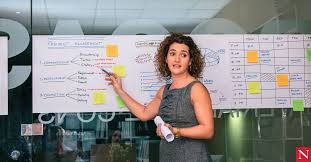 "Scope and Plan a Project in a Day" methodology,is a very simple but effective process built around Light Project Management and Agile Techniques. If you want to shorten a project there is one place where – more than any other – the greatest potential for shortening exists.This is right at the beginning, as soon as the idea for the project is born.
In their book, Developing Products in Half the Time, the authors Smith and Reinertsen refer to the beginning of the project as 'the fuzzy front end'. They say this: 'Time is an irreplaceable resource. When a month of potential development time is squandered, it can never be recovered … each month of delay has a quantifiable cost of delay. Our goal as developers is to find opportunities to buy cycle time for less than this cost. These opportunities, large and small, appear throughout the development process. There is, however, one place that we could call the "bargain basement" of cycle time reduction opportunities. It is the place that we consistently find the least expensive opportunities to achieve large improvements in time to market. We call this stage of development the Fuzzy Front End of the development program. It is the fuzzy zone between when the opportunity is known and when we mount a serious effort on the development project.
If the "fuzzy front end" is where 'opportunities to achieve large improvements in time to market' are greatest, then learning to scope and plan a project in a day is the best way of maxing out those opportunities.
The benefits are: Scoping & Planning a Project in a Day takes you through project scoping, accurate plannng of your project, risk analysis, and project launch – all carried out in a single day. Save time, effort, resources, money and gain a competitive advantage.
If all of this sounds too good to be true – and you can be sceptical about it if you want – just look at the organisations who have successfully used this technique:
Interxion, European Commission, Teamsoft, Bank of Ireland, Clinical Grid, Davy Stockbrokers, Elan, Ulster Bank, Coca Cola, EPC, Eastern Health Shared Services, Special Olympics World Games 2003, National Grid, Douglas Wallace, Irish Cervical Screening Programme, Anord, Repak (Ireland's 5-year Recycling Strategy), Valista, Motricity, Programme of Action for Children and Stryker.
Article written by Padraig Friel
More details at www.PM360consulting.ie