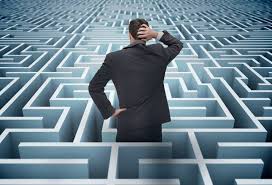 11 Dec

Project Management Challenges and Solutions
---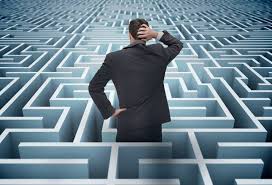 64% of high-maturity projects are completed on time and just 67% were completed on budget, with 9.9% of every dollar wasted due to poor project performance. (PMI's 2018 Pulse of the Profession report). Up to 75% of software projects are always or usually "Doomed right from the start" (Geneca, 2017) and 75% of cross-functional teams are dysfunctional (HBR, 2015).
Standish group CHAOS 2020 report states that 31% of projects were successful,19% of project failed and 50% of project were challenged.  
70% of Company Projects Fail. Will Yours?
Which of the Top 9 Project Challenges do you Face?
1.Poor Communications
2.Disengaged Stakeholders
3.Establish the Goal of the Project
4.Scope Creep
5.Poor C-Suite Executive Sponsorship
6.Confliciting Priorities
7.Unrealistic Deadlines
8.Insufficent Resources
9.Inadequate Risk Management
According to data published in the 2020 Pulse of the Profession® Report published by the Project Management Institute (PMI), 11.4 percent of business investment is wasted due to poor project performance.
What factors play a role in poor project performance? Some factors include lack of detailed planning, lack of consistent processes and methodologies, improperly managing or accounting for all project stakeholders, budget overruns, and many others.
However, if we break it down a step further, the reasons for project failure fall into these three primary categories:
People

Processes

Communication
The purpose of these project management success guidelines is to help you to organise, plan and control your projects. They are designed to help you to maximise the potential for your projects to succeed by helping you address each element of your project at the right time and to the right level of detail for the size and complexity of your project.
Project Success  Criteria
The top 5 factors found in successful projects are:
1.   User Involvement
2.   Executive Management Support
3.   Clear Statement of Requirements
4.   Proper Planning
5.   Realistic Expectations
(Standish CHAOS Report  2015)
Project Success  Factors
User involvement

Executive support

Clear business objectives

Scope optimization

Agile processes

Project management expertise

Financial management

Skilled resources

Formal methodology

Tools and infrastructure
(Johnson 2006)
Top  Project Management Techniques to Avoid Project Failure
Adopt the Proactive Approach. …
Plan Project's Strategy and Project's Implementation. …
Manage the Project Goals. …
Avoid Unrealistic Expectations. …
Track Project's Progress. …
Identify Risk Factors. …
Propose the Solutions. …
Use Correct Methodology
(www.whizlabs.com/blog)
How To Run Succesful Projects – Ten Steps  
Step 1. Establish the Goal
Step 2. Estimation – Why and How
Step 3. There Must be One Leader
Step 4. Supply and Demand – Availability of Resources
Step 5. Contingency and Risk Management
Setting Stakeholders Expectations
Probability of Success Indicator
Step 6. Appropriate Leadership Style
Step 7. Know Whats Going On – Project Plan
Step 8. Light Status Reporting
Step 9. The Project Managers Daily Routine
Step 10. Lessons Learnt
(Fergus O Connell www.fastprojects.org)
The Project Management Solution to Project Failures
The main academic authors who have researched and written extensively on the subject of project management success factors over the last forty years are the following: Pinto and Slevin (1987, 1989,1996), Pinto and Mantel  (1990),  Belassi and Tukel (1996), Hartman (1996), Liu and Walker (1998), Lim and Mohamed (1999), Cooke-Davies (2002), Chan (2002), Turner (2009,2014),Muller and Turner (2003,2007,2009), Westerveld (2001,2002,2003), Crawford (2005,2011), Standish Group (1994,2006,2011,2015) and  Kerzner (2009,2015).In addition, the most cited article in relation to project success factors is by Pinto and Slevin (1988) from the nineteen eighties and this list is still most relevant and most applied in projects across different industry sectors in 2020.
Pinto and Slevin list of Success Factors
Success Factors – Description
Project Mission – Clearly defined goals and objectives
Top Management Support – Resources, authority and power for implementation
Schedule and Plans – Detailed specification and implementation process
Client Consultation – Communication and consultations of all stakeholders
Personnel – Recruitment selection and training of competent personnel
Technical Tasks – Ability of the required technology and expertise
Client Acceptance – Selling of the final product to the end users
Monitoring and Feedback – Timely and comprehensive control
Communication – Provision of timely data to key players
Troubleshooting – Ability to handle unexpected problems
Article written by Padraig Friel PM360 Consulting December 11 2021
www.pm360consulting.ie