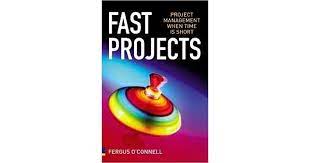 10 May

FAST PROJECTS – Project Management When Time is Short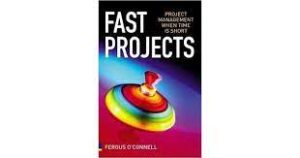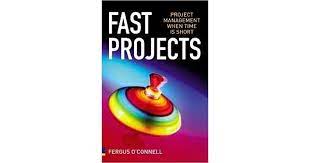 "Fast Projects is a must read for any project manager. An ideal guide on how to get projects done in the shortest possible time, it provides a clear insight into project planning, execution and assessment. If you want to build a record of success on projects, then this book will undoubtedly help you in achieving your goal."
We are all faced with projects going off the rails, veering far from what we initially set out to do, costing ten times as much and taking far too long to complete – this is just part of everyday working life. Honing our general skills in project management seems like the obvious answer, but Fast Projects promises a quicker and easier solution – cutting the time to get projects done in the first place.
Learning to operate within a short schedule not only cuts costs and improves revenue and cash flow, but it also sets you aside as a sharper and slicker operation. How to build, shorten and execute a realistic plan in the shortest time possible is covered in detail along with a specific focus on ensuring you have clearly defined goals and are making accurate project predictions with a successful tracking progress.
Using worked examples and tried and tested techniques, Fast Projects is your practical guide to ensuring projects not only succeed, but are delivered early. If you want to get the most out of your team and take control of your workload, resources and time, this book is for you.
Book written by Fergus O Connell 28th June 2007
www.fastprojects.org