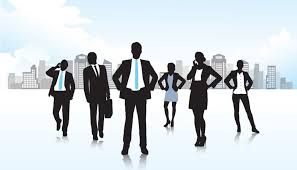 29 Jan

Executive Project Leadership for Future Project Delivery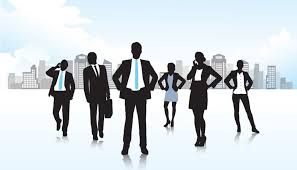 Competitive factors are now forcing companies to realize that business survival in the new world is predicated upon growth and innovation. Now more than ever it is essential for companies to stay ahead of competitors, new entrants, changing consumer behaviors and market trends. Change is accelerating and we are seeing more and more new applications making old business models obsolete. Consider the rise of Apple, Google, Uber, Tesla, Visa, Facebook, Virgin, Stripe, Gap, FedEx, Air BnB, General Electric, Spotify, Netflix and Amazon and how they are revolutionizing our day-to-day life's.
If continuous and sustainable business value is to occur, then business benefits and project management must be married together and with a clear understanding of each other's roles. The business defines what we would like to do and project management determines if it can be done. Project management is an ever-developing field used by both big and small organizations. Business visionaries and company executives often need to deal with the day to day business operations and manage multiple projects at the same time. Therefore, it's crucial to deploy committed project leaders, project managers and adaptable resources to deliver projects from conception to completion.
The Six Major Components that Affect Long Term Project Value Delivery Are:
1. Solving Business Problem or Exploring Opportunity
2. Benefits and Value
3. Project Costs & Investment Analysis
4. Organizational Resources & Capabilities
5. Decision Opportunity or Not
6. Opportunity Cost & Risks
(Padraig Friel 2021)
Adapting to meet Modern Project Management Challenges
In a rapidly changing business landscape, leading major projects to success requires a new set of project management and leadership skills.
The way we operate is changing significantly as industry responds to rapid social, technological and cultural changes. Projects across critical industries such as infrastructure, construction, and resources can now have major impacts on wider industry dynamics, the regulatory landscape, and the environment – to name a few.
Most major projects operate in an unstructured environment and are becoming more complex in terms of technology, evolving project scope, organizational changes, and the interrelationships between stakeholders and government.
Michael Curtin lists four leadership skills that are becoming key to delivering major projects:

1. ADAPTING LEADERSHIP PRACTICE TO SUIT MODERN PROJECT MANAGEMENT
Successful organizations are shifting from centralized power and decision-making structures to a distributed, shared leadership model, which involves a shift from 'power over' to 'power with'. Adapting leadership practice ensures projects can be managed in this new, unstable environment.
"Modern leaders use evidence-based, contemporary methods, theories and research to understand human behavior. They develop models and mindsets to increase their leadership reach and support project outcomes."
With traditional project management approaches no longer fit for dealing with complex projects, project leaders must apply their experience, knowledge and skills to adapt new and innovative techniques.
2. Building High-Performing Project Teams to Support the Project
The increasingly complex nature of projects requires acknowledgement and incorporation of the project's human, contextual, and emergent elements. This includes understanding the group dynamics in high-performing teams, which enables leaders to develop strategies and tactics to increase their team's capability and engagement.
"The most effective leadership strategies drive organizational change and prepare for the future while maintaining team performance".
3. Taking a Collaborative Approach to Engagement and Stakeholder Alignment
In project management, a transformational shift from an information age of interrelated systems to a knowledge area is highlighting a focus on interconnected capabilities. Multidisciplinary knowledge and skills are critical to managing internal and external stakeholders. 
Leveraging established capabilities is a valuable tool to engage with a diverse set of stakeholders. Building the necessary capabilities, behavior's, and mindsets ensures the project ecosystem is engaged and motivated to achieve success.
4. Applying a Strategic Mindset to Your Projects
Finally, strong leaders expand their strategic view to account for the environment they operate in. In a complex landscape, embracing and enabling for innovation, commitment and accountability sets a project up for success despite a fast-changing environment.
"We can no longer assume that projects can be fully controlled. Adapting to these uncertainties allows project leaders to adjust their strategies accordingly.
"They must find ways to understand projects as a bigger dynamic system of value and meaning for now and the future".
(Michael Curtin 2021)
Author Michael Curtin School of Project Management University of Sydney 28th May 2021
https://www.sydney.edu.au/engineering/news-and-events/2021/05/28/four-leadership-skills-for-future-ready-project-delivery.html
Author written by Padraig Friel MBA MScPM CMC  IPMA-C 10th December 2021
https://pm360consulting.ie/pm-blog/