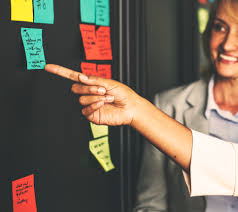 22 Mar

Building A Project Management Methodology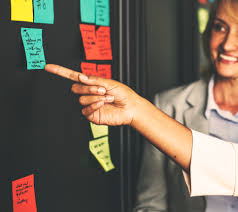 Have you got a defined and appropriate project management methodology or do you make things up as you go along? Industry research shows projects are delivered in one of  three ways:
(1) Let luck or fate deliver the project
(2) Firefighting against the project deliverables
(3) Building a realistic project plan with a project management methodolgy
A project management methodology is defined as a system of methods, principles and rules for managing a project. It can help organizations by standardizing processes, building a common language and understanding how to manage a project.Learn key principles and techniques that deliver project management consistency, predictable and repeatable.
A methodology provides project teams with a set of standards to initiate and manage individual projects. A methodology contains definitions, guidelines, and templates for the various project management activities needed to deliver successful projects. The methodology establishes common ground for all projects within an organization. There is a strong correlation between a good project management methodolgy  and successful project performance and outcomes.
A project management method known as "Structured Project Management" or the "Ten Steps. The  "Structured Project Management" method is based on  over 25 years of reserach on the best practices of successful projects as against the poor practices of failed projects.The ten steps:
Step 1 – Establish the goal
Step 2 – Estimation – why and how
Step 3 – There must be one leader
Step 4 – Resource availability – supply and demand
Step 5(a) – Risk management and contingency 
Step 5 (b) – Setting stakeholder expectations
Step 6 – Use an appropriate leadership style
Step 7 – Know what's going on – project plan
Step 8 – Tell people what's going on – status reporting
Step 9 – Proability success indicatior 
Step 10 – Project audit
(www.pm360consulting.ie)