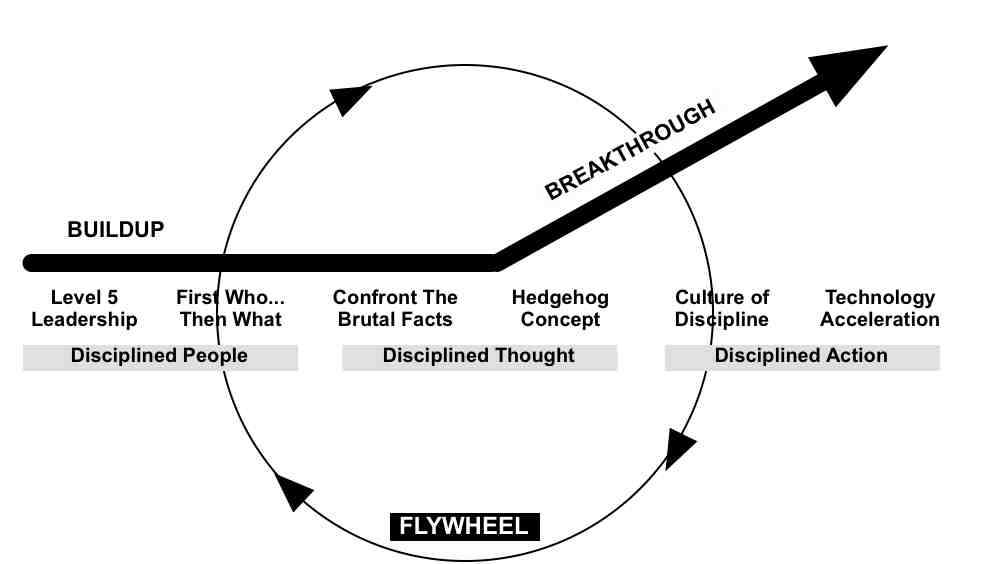 18 Nov

6 Leadership Tips from Jim Collins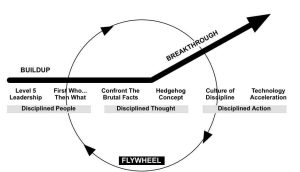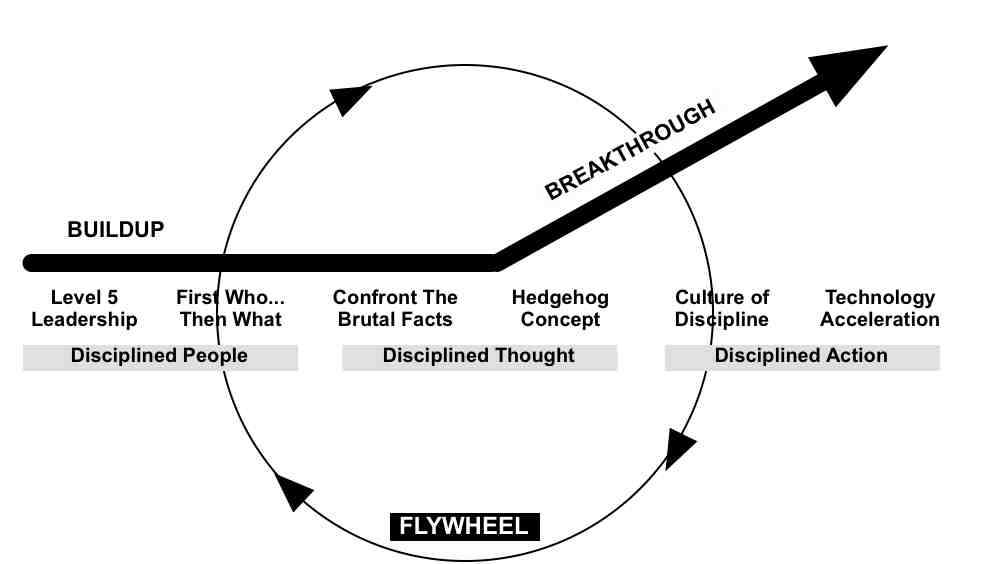 In a previous article The 11 Leadership Secrets You've Never Heard About, I introduced Jim Collins, my mentor at what is now the A&E Network. Though it has been more than 25 years, the leadership lessons I learned from him remain pivotal to my life. Ordinarily, as Huck Finn might say, I don't take much stock in "tips." Human beings prefer the concrete to the abstract, and this largely explains why hope springs eternal for "tips" that putatively allow us to "eat anything you want and still lose weight" in every area of our lives -including business.
However, there are exceptions to every rule, and Jim Collins passed on a number of highly practical tips that I feel no qualms about passing on to you.
Collins' first tip is never work on more than ten things. One day I was feeling so overwhelmed by my job that I asked Collins for help. Taking me to lunch, he gave me this formula that I have religiously used ever since.
Create a list of every goal or task.

Prioritize this list down to the ten most important. (Collins added with a grin, "It won't hurt if the first two or three have something to do

with money.")

Submit your priorities to your boss and get his sign off.

Once you have your top ten put the rest of the list into a drawer and forget about it.

Add new goals to your list as they come up, but never work on them unless they are important enough to supplant one of your top ten.

When a goal is accomplished, go back to your list and move the most important to your top ten.

But no matter what never work on more than ten things at a time.
Let fires burn is Collins' second tip. Lack of focus is the single biggest reason for failure. Confronted by multiple fires we tend to spread ourselves so thin that we never succeed in putting any of them completely out. Successful people triage their precious time by concentrating on critical tasks while stoically ignoring the rest. In short, you must learn to say "no" to be successful.
This leadership advice stood me in good stead when a few years later I became the first head of marketing for a family run cable television operator. I spent my first two days on the job fielding phone calls from dozens of system managers in desperate need of marketing help. Yet rather than try to help them all a little, I focused entirely on one cable system where I could quickly produce meaningful results. Using this experience as a template, I then quickly rolled it out to the other systems.
The third tip is interview constantly. No matter how busy he was, Collins interviewed at least three people every Friday morning. Never wait until you need someone to start looking. Collins always had a file drawer full of candidates when one of his people suddenly resigned. According to Collins, recruiting only under pressure creates a bias toward "screening them in rather than screening them out:" a sure fire recipe for hiring the wrong person.
The next tip is move quickly. One day he said, "Remember Augie, when you take a new job, hire somebody, fire somebody, rearrange the furniture, "but whatever you do, do it fast"
Never fritter away your "honeymoon period" in a new job. First impressions are critical: waiting too long to make things happen can permanently undermine the trust you need to be effective. Estimate how long your boss has allowed for you to "find your legs" in your new position. Then cut it in half. Never meet expectations; blow them away.
Tip number five is don't burn bridges. Sooner or later we all find ourselves unhappy in a job. When this happens make a realistic appraisal: How likely is it that you can change the circumstances that are making you unhappy? If the likelihood is low or nonexistent, then immediately find a new job. Unfortunately, we often insist on fighting a hopeless rear guard action until we garner a reputation for being the quintessential "disgruntled employee." As Collins put it, "Always go out with a party and a referral rather than a collective sigh of relief."
The final tip from Collins is don't procrastinate firing someone. No one likes to terminate another human being and Collins was no exception. However, he believed that we usually know when a person is "just not working out" much sooner than we are willing to admit. Prolonging the agony is not fair to the non-performing individual or the team. Collins' rule of thumb is intervene twice: If two attempts at coaching fail to produce results then let the person go. According to Collins, while termination may elicit anger initially, in the long run it usually produces relief and a happier human being working somewhere else.
In my own career, the most difficult of Collins' tips to master was the last. Again and again I resisted letting people go long after my gut and the metrics told me that the situation was hopeless. Collins was right: My misguided compassion only prolonged the agony, hurt morale, and made the inevitable break-up much more damaging and traumatic.
Article written by August Turak, 16 August 2012
https://www.forbes.com/sites/augustturak/2012/08/16/6-leadership-tips-from-jim-collins/?sh=5aaced927918