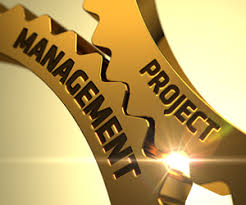 20 Jan

The Art Of Project Management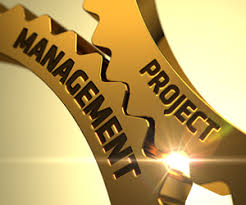 Will Durant, the American Historian when he said, "Every science begins as philosophy and ends as art." This sums it up nicely.
Project management is the systematic professional application of processes to lead teamwork to complete projects using available resources. A project can be defined as any set of tasks or objectives that gives a benefit after completion.
These processes involve skills, finances and other available assets that can be productively used according to project management framework and methodologies to achieve maximal productive output.
Conventionally, project management-related procedures and processes are bound by limitations or specific criteria, including but not limited to:
Time

Money

Labour

Other available resources and more
Projects vary in nature, which is why different types of projects may require a combination of different resources for completion. Therefore, the resources required for a project and its respective limitations or bounds are also different depending on the type of project.
In order for something to be managed, there needs to be a manager, right?
Right. Project managers exist to deal with the challenges involved in interdependent integrations, rapid upgrades, and version changes occurring throughout a project timeline.
Project Managers develop and utilize templates specific to the industry they're working in to allow plans to become thorough and highly repeatable, with the specific intent of increasing quality, decreasing costs of delivery and speeding up results.
The Challenges of Project Management and How to Overcome Them
As you can imagine there are challenges that come with project management, the most fundamental being the achievement of project goals with surrounding constraints.
Let's take a look at some of the most common:
Corporate Problems

Start from the inside out. An Enterprise may not have defined the goals or objectives of a project before going into it. This often spells trouble for project managers because a poorly planned project will surely fail. It is vital to set goals, a budget, and a time-frame before a project commences.
Difficult Team Members

The success of a project is very much dependent on the people involved. Project managers need to be able to work with all kinds of people. Certain personality traits can pose a risk to the longevity of a project and in worse case scenarios this can lead to the termination of a project. It's important for the PM to understand individuals within the team, including their level of skill so that training can be provided to ensure they're ready for the task at hand.
Ensuring Risks Are Low

Risk factors need to be determined early on to identify internal risks and infeasible actions. This should be established at the very start of gathering information. Building a circle of trust amongst team members is also important and should be done at the very start of a project.
Communication Pitfalls

Project managers need to be open with team members so that they feel comfortable enough to approach them with any issues or concerns. A lack of communication or miscommunication poses a huge risk to the entirety of a project. Being transparent from the start and establishing preferred methods of communication amongst team members can be a massive help.
The Management Of Stakeholder Expectations

The need for the project manager to determine his or her expectations of a team prove just as important as that of the team's expectations of the manager. Once these have been established by both parties, reaching desired goals becomes easier. Availability of resources, deadlines, training and payments are just some of the issues that need to be discussed on a regular basis between project managers and team members to ensure the overall success of a project.
Article written by Clearvision Webmaster on the 11th July 2019
www.clearvison-cm.com/blog/the-art-of-project-management