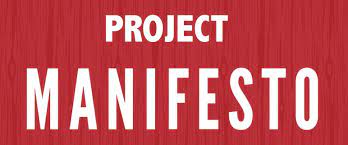 16 Feb

The Agile Manifesto was created 21 years ago, it is time for a Project Manifesto!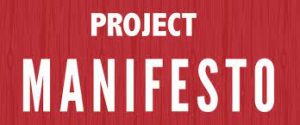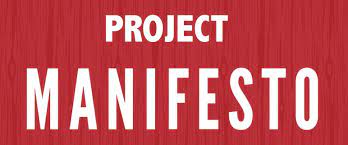 In February 2001, exactly 21 years ago, seventeen people met at The Lodge at Snowbird ski resort in the Wasatch mountains of Utah, to find an alternative to documentation-driven, heavyweight software development project management processes developed 

"The 

Agile Manifesto"

. Influential leaders and business media, such as Harvard Business Review, bought into and heavily promoted, the new philosophy which expanded quickly through Silicon Valley and beyond. The rest is history.
With the rise of project-based work as the engine that drives change and progress,

 it is time to co-create our Project Manifesto.
Over the past 20 years, the world has changed dramatically, projects have taken the center stage worldwide; the pandemic made clear that we are all project managers, and leaders are all executive sponsors. Project management has been reinvented. It no longer focuses simply on deliverables but now stresses purpose and benefits—and as its purview has grown, project managers and executives needed to work together more closely. The Project Economy is an unprecedented transformation with profound organizational and cultural consequences.
There is no better way to share the principles that drive projects and the project management community with the world. A manifesto is a published and endorsed declaration of the intentions, the motifs, or the views of a community. It is a powerful way of clarifying beliefs, distilling values, and defining a common vision into a concise and cohesive message. It should also be a source of inspiration and guidance.
I thought that it is time to co-create our own manifesto. I spent time researching a manifesto that would reflect this new reality but was not able to find any. Therefore I drafted the 12 principles "Project Manifesto," with the intention of adapting it with your inputs and suggestions, and then having it endorsed by our community.In the meantime, the first version of the Project Manifesto has already received hundreds of comments and endorsements from project professionals.
My plea for society is that organizations, leaders, politicians—everyone—build the competencies required to transform and thrive in the new digital and project-driven economy. The potential in increasing the success rate of projects is practically limitless. It could add trillions of dollars worth of social, environmental, educational, and other benefits to our world.
To expand on this plea, I drafted the following "The Project Manifesto," which has already received hundreds of endorsements from project professionals. The purpose of the manifesto is to lay out the guiding principles of the Project Economy.
The Project Manifesto: The guiding principles of the Project Economy
We recognize the significant importance of projects for our society and humanity at large, and that there are better ways of implementing projects successfully and helping others to do so. Through this work:
1.We acknowledge that governments implement policies through projects and that countries develop and societies evolve through projects; we believe that ideas are made a reality through projects and that, if one-day poverty is eradicated from the earth, it will be through a project.
2.We believe projects are the lingua franca of governments, businesses, and personal worlds, from the C-suite right through to an individual managing their career and relationships.
3.We are uncovering a vast new disruption; due to the new reality of accelerated change, more and more aspects of our lives are driven by projects, and more and more aspects in organizations are becoming projects;projects are thus becoming an essential element in everyone's professional and personal journeys.
4.In a world that is becoming increasingly automated and robotized, we see projects as the most human-centric way of working.
5.We believe that organizational agility is achieved through projects, which breakthrough silos, reduce management layers, and create high-performing teams.
6.We recognize that start-ups and organizations innovate, grow, transform, create long-term value, and achieve their visions and strategic goals through projects; founders, entrepreneurs, and CEOs are the ultimate project leaders.
7.We consider our lives to be a set of projects; studies have become projects, and careers have become a series of projects too.
8.Our highest priority is to deliver projects better, to reduce the failure rate, to create more value for individuals and organizations, and to create more sustainable development in our economies and societies at large.
9.We see that projects and project implementation have received very little attention and have been ignored by leading business thinkers, management publications, and business schools;we believe that in the past years, this deficiency is being rectified.
10.We recognize project-based education as the best and most enduring learning experience for students and adults.
11.We seek recognition of projects and project implementation capabilities as essential for all management and leadership positions; we aspire for it to become part of the curriculums of every school and undergraduate program; we aim for it to be taught in every business school and MBA program.We declare that projects and project implementation should be recognized as a profession.
12.We declare that projects and project implementation should be recognized as a profession.
If you also believe that projects are the key to personal development and sustainable value creation and are the only way for organizations to cope with and flourish in today's changing world, the time to act is now.
As always, thank you for reading and brilliant insights.
Stay well and hasta la vista!
Antonio
Article written by Antonio Nieta-Rodriguez 16th February 2022
https://www.linkedin.com/pulse/25-agile-manifesto-created-21-years-ago-time-nieto-rodriguez/?