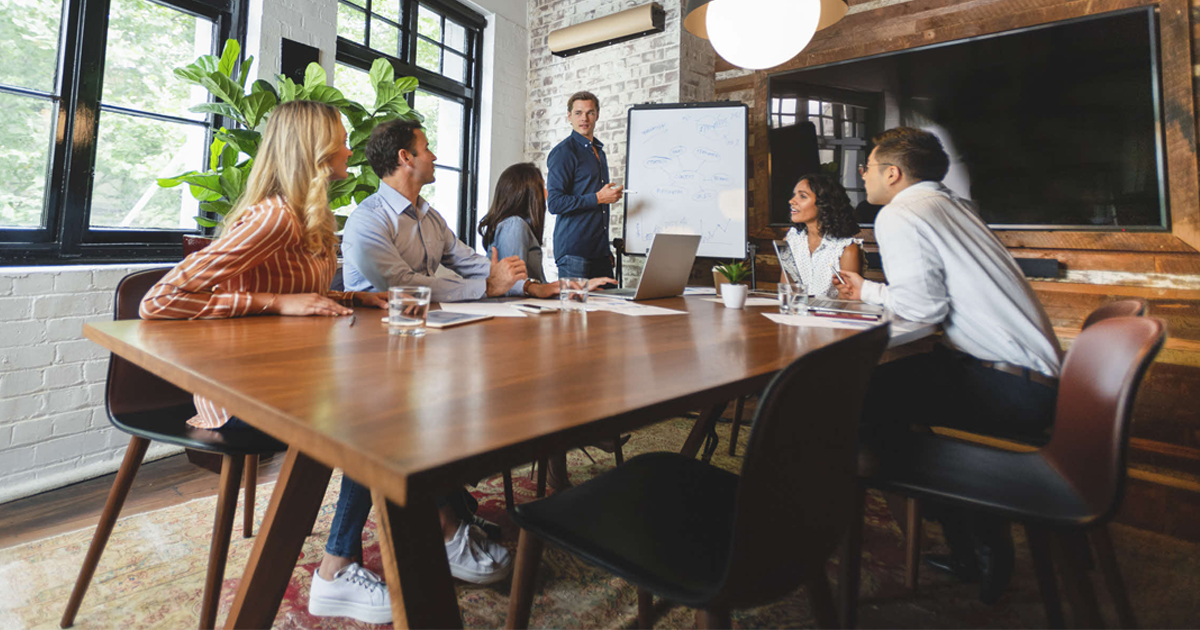 29 Jan

Executive Project Leadership

"To understand the importance of project management today and in the future, we must recognize that project management today and most likely will continue to be in the future, a critical component of a firms business model because it is the delivery system for long term sustainable business value" – Harold Kerzner 2019
Turn your organizations project management capabilities into a competitive advantage. Whether you are in charge of a team, a department or at enterprise, leadership level, leadership skills are absolutely essential. To sustaining profitable business change. Project leadership calls for clear communication about goals, responsibility, performance, change management, strategic thinking, expectations and feedback. The leader must have the ability to effectively negotiate and use persuasion when necessary to ensure the success of the team and project outcomes.
The leadership style should be flexible, agile and innovative to deliver project success outcomes and the leader should emphasize on team building and motivation so that the divergent members can work together as a team.
Executives deliver business goals and project results

Leadership sponsorship and ownership

Ensures every project supports the right business goals

Linking all projects to the business strategy

Benefits and return on investment on projects

Managing sponsorship, resources and stakeholders across the project portfolio

Adaptable Leadership style
    (Padraig Friel 2022)
Project manager versus project leader: Have you ever heard about these roles and thought they were the same? Well, although these positions are often considered interchangeable and they can be assumed by the same person, they are different and each one plays an essential role within a project. It is crucial to distinguish one from the other and understand their unique characteristics to enable better management and development of a project.
So, why are these roles both important for a project's completion and what are their distinctive features?
Project leaders go beyond the mechanics of managing a project. They face the challenge of being strategists, setting a projects direction, aligning people and motivating the team. They need to develop people-oriented skills because their goal is to influence the team to accomplish the projects objectives in a manner that meets or exceeds expectations. Their intervention can enable change, innovation and the creation of new products, systems and services. Thus, their constant presence and motivation helps team members become agents of change and encourages them to have innovative ideas.
Let's explore five differences between project managers and project leaders:
1. Project Managers are Specialists, whereas Project Leaders are Generalists.
The project manager is responsible for coordinating and keeping the team organized, as well as preventing potential risks and bottlenecks. That is why they need to be more analytic and detailed in their work.
On the contrary, project leaders focus on the big picture. Their goal is to create a vision around the project to provide team members with a sense of purpose and motivation and to influence their performance to achieve success.
2. Project Leaders make plans, while Project Managers solve problems.
Project leaders are strategists. Through their inspiring attitude, they help generate long-term plans and ideas that stimulate the people involved in the project to achieve their goals.
Project managers have an outline for what they need to do. They are attached to the schedule and, in that sense, they have to manage every unexpected issue that may arise during the process.
3. Project Managers focus on the task at hand, whereas Project Leaders focus on the people.
Project leaders, like project managers, want to reach milestones, but they also want to find ways to improve team performances and set team goals. In that sense, they create an atmosphere that brings out the best in their employees.
4. Project Leaders motivate their teams, while Project Managers direct them.
Project leaders are focused on lifting every team member up; they are more empathetic and friendly, and they aim to connect with the project team on a personal level. They aspire to influence them and make sure every team member aligns their personal interests and objectives to those of the team and the project.
Project managers direct team members and assign them different tasks depending on the issues and necessities that may arise during a project. Plus, they have the authority to demand their teams complete their jobs in a fast and appropriate manner, as they are in charge of the project's schedule.
5. Project Managers aim to maintain the status quo, whereas Project Leaders take risks.
Project managers aim to maintain the status quo and ensure everything goes according to plan. They manage the schedule, budget and quality of a project and must direct team members through their tasks in order to respect those resources. That is why they are specialists and their attention is focused on technical and logistical issues. 
In contrast, project leaders are always thinking ahead and setting goals. They strive to find new ways of doing things and motivating their teams and lead for innovation and constant improvement. Their aim is to promote change to gain efficiency.
(Jeannette Collazo 2021)
Both roles are foundational to a project because they are different but complementary action systems. It is crucial that an organization contemplates these characteristics and functions when choosing or designating a person to play either of these roles, as it will surely contribute to the success of the project as a whole.
Author Harold Kerzner 12th July 2019
Innovation Project Management: Methods, case studies and tools for managing innovation projects.
Author Jeannette Collazo 3rd June 2021
https://www.forbes.com/sites/forbesbusinesscouncil/2021/06/03/five-differences-between-a-project-manager-and-a-project-leader/?sh=7bbb14786a14
Author Padraig Friel MBA MScPM CMC IPMA-C 30th May 2022
www.pm360consulting.ie/executive-project-management